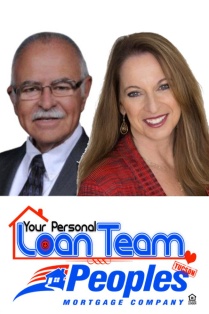 Cyndy Wilson & Richard Gill
Specializing in Reverse Mortgages in Arizona, California, Nevada, and New Mexico
You are applying with the YOUR PERSONAL LOAN TEAM. Your loan officer will be Richard Gill or one of our team loan officers licensed in the state for which you are applying for a loan.
Team Members
Cyndy Wilson: NMLS-208742 AZ LO-0911721 CA-DBO208742 NV-56878 NM
Richard Gill: NMLS-208496 AZ LO-0913939 CA-DBO208496 ... [ READ MORE ]
Mortgage Pre-Qualification
Know exactly how much you can afford, even if you haven't found the perfect home yet.
CALCULATE: